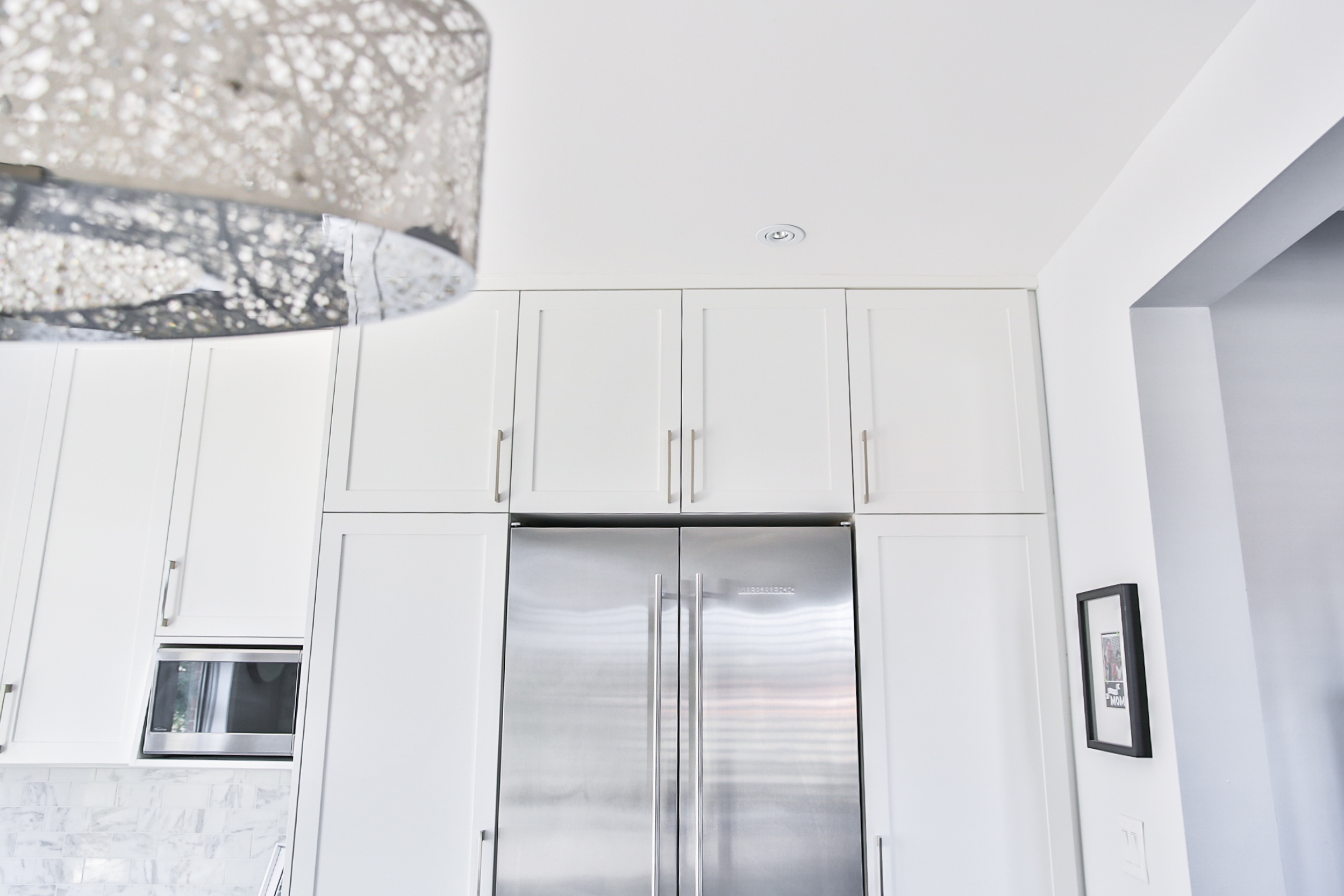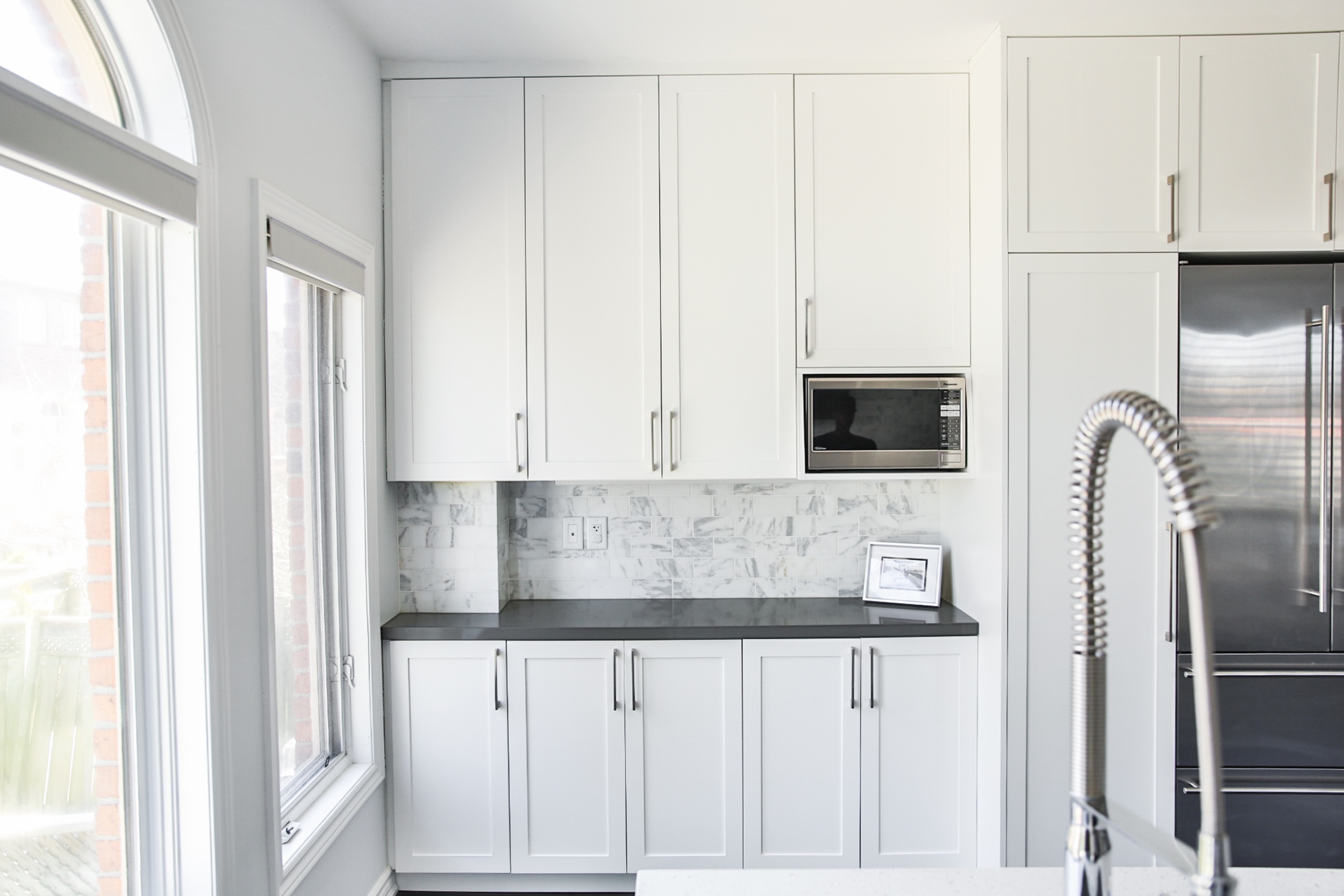 Project: Kitchen + main floor design and renovation
The old kitchen was an awkward L shape and was in a closed room with a small eating area. The problem was that the kitchen and eating area were both small. The clients came to us looking to make the kitchen bigger and brighter. We decided to open up the wall from the family room to the kitchen area, eliminate the eating area, put cabinetry on both exterior walls, and we also added a big 8' x 4' island in the middle. The result is a big, beautiful, bright, airy, modern kitchen, which now has over double the cabinetry and storage than the previous kitchen did. By not having any uppers on the stove wall really made the tall ceilings stand out and helped give the space an open feel. The choice of 3" x 6" marble tiles for the backsplash gives the room a timeless feel and nicely contrasts the modern cabinetry and appliances.
The cabinetry is a custom painted white semi gloss finish. The island counters were Caesarstone Nougat quartz, and the perimeter counters were done in Caesarstone Concrete.
Cool fact: The clients worked long hours and would often come home long after we left for the day. As a result, whenever we had a question, we had a system of leaving 'homework' (decisions) for the client each day on a large piece of plywood. By the next morning, we'd have our answers on that plywood. By the end of the project, that piece of plywood was filled with all kinds of notes, numbers, circles and arrows in all kinds of pencil, pen and marker. It worked beautifully, because we kept placing the plywood where we needed decisions using arrows and detailed questions. Sometimes, the simplest things work best.